Why Institutions should join EPSI?
Institutions that join EPSI as Members are offered various benefits such as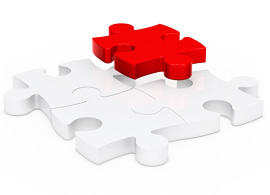 Opportunity to have face to face interactions with the Government/State Government/ UGC/ AICTE/ NEIPA/ NCERT/ CBSE/ ISCE and other agencies and Academia on issues pertaining to the field of Education.
All members of EPSI receive regular and timely information on the latest National and International educational policy and technical developments.
Due assistance is provided for academia and in other areas of operation to all member institutions for becoming competitive in National and International education sector.
EPSI ensures that member institutions receive expert advice in the field of Education from the Advisory Committee at regular pre decided intervals.
EPSI provide a platform for member institutes to interact and gain professional knowledge through panel discussions, roundtable meetings and through research paper discussions.
EPSI enables the promotion of export of Indian educational institutions by dissemination of information of relevance, and by conducting participative meetings with visiting foreign educational delegations.
EPSI assists institutions with joint ventures broad by leading delegations, and via undertaking market studies etc.
QMC that is Quality Management Cell has been formulated in order to check the level of quality education provided at member institutions and increasing the level of the same.
We facilitate seminars, workshop and training programmes on the latest developments in the Education sector on regular intervals.
We promote partner members through promotions via Trade Fairs, Exhibitions, Road Shows and other ways of organized publicity.
Sharing experience by representing EPSI on Regional, National and International Conferences, Seminars etc.
For the overall development of the education sector EPSI as and when required, conducts interactive participation on Indian education policies and take up the issues with the Government and related agencies.
For specific policies and matters of concern for the education sector EPSI generates awareness and gathers public support.
EPSI has an expert legal advisory cell for advice on Government legislations, and regulations etc.
EPSI has set up round the clock helpline line for small scale industry and business houses.
Redressal of member problems at center & state Government levels and other regulatory bodies.
Establish joint venture partners at various national and international meets, and buyer seller meet organized by EPSI.
EPSI provides specific web services in terms of making the information available on important events organized by EPSI and other Agencies such as press release, coverage, circulars and etc.
A Quick Mail Service is available for all members so that without delay all members can access all documents related to Government notifications, circulars, and reports etc.
Members or Institutions can gain mileage by becoming a sponsor or a co-sponsor in EPSI events.
EPSI members can access the paid research based periodicals and publications at highly concessional rates.
Members of EPSI have the benefit of day to day networking with Indian members and their counterparts across the globe.
Access for conference facility is also available at concessional rates for members.
We assist our members to set up expert committees for institutions of excellence across disciplines of education.
Once in two years EPSI publishes a directory in which information of each member is mentioned along with their complete address, contact number, fax number, email id, name of their Chief Executive and the programmes offered as also mentioned.
The directory provides publicity to all our members free of cost as it is circulated to ministries, government offices and members throughout the country. Additionally, the directory is sent to embassies, high commissions and their counterparts abroad.