Dr. H. Chaturvedi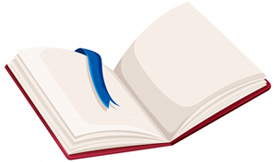 What the annual GDP growth rate would be in the XII the Five Year Plan can be a matter of debate and discourse. One thing for sure is that our success or failure in improving the quality of higher education will play a crucial role in achieving growth targets in the XIIth Five Year Plan and beyond. Higher education will ultimately decide whether we can fulfill the aspirations of our youth during the coming decade. The higher education policies of the Union Government and State governments have continuously focused on equity, access and excellence. It has resulted in fast growth in higher education.
Currently we have 14.6 million students enrolled in 31,900 institutions. Regarding the G.E.R., there are different estimates ranging from 13.8 per cent to 17 per cent. During the last five years, higher education has become a fulcrum or key instruments for economic growth as well as social justice. Massive expansion of school education has also fuelled a huge demand for higher education.
Along with the great expansion of higher education, two issues have arisen as the core of major policy reforms. These are the quality of higher education and the role of private sector in achieving national goals. Private sector institutions have a major share in all verticals of higher education, especially in technical and professional education. In engineering, medical and management education, almost 80 per cent of the space is occupied by the private sector.
During the last two decades, the private sector has contributed significantly to the rapid expansion of higher education, which has ultimately resulted in the emergence of many sunrise industries. The Indian I.T. and BPO industries are considered global in their size, volume and presence. Had it not been the case of a large number of institutions set up by the entrepreneurs across the country, the Indian IT industry would not have come up to the global level.
EPSI has taken a lead, since its inception in 2005, for initiation of major education reforms so as to encourage more and more investment in education, especially during the last seven years. We have worked closely with the Union government, state governments, UGC, AICTE, MCI, industry associations like FICCI, CII, PHDCCI and ASSOCHAM for the dismantling of rigid bureaucratic controls in the field of education. EPSI has always spoken on behalf of responsible institutions and have been vehemently opposed to corrupt practices like donations, capitation fee etc. During the last five years, we have taken a firm stand on several education bills proposed by the MHRD and made our representations to the Parliamentary Standing Committee which is currently headed by Mr Oscar Fernandez.
It is our resolution to make EPSI a true champion of Indian education and representative body similar to NASSCOM for IT industry, within the next few years. In the recent past, we have taken few principled stands and differed with views of MHRD and regulatory bodies. Our goal is to make India, a hub for education. It will be possible only when the industry, academia and government move together in the desired direction. Let us work for that.